Summary rating from 1 user's marks. You can set own marks for this article - just click on stars above and press "Accept".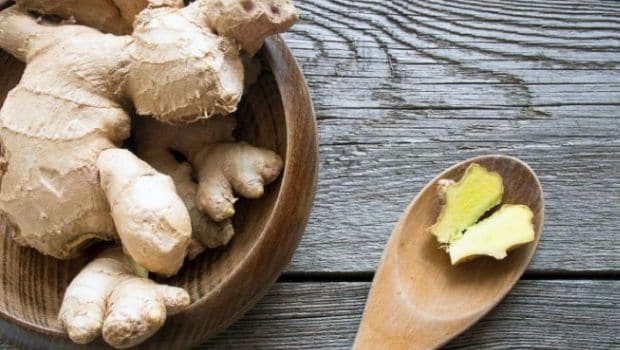 The story of ginger goes back to more than 5000 years when ancient Chinese philosopher Confucius discovered its healing powers and it was regarded as a symbol of wealth and fertility by the Romans. By the 13 th century, it was dried and shipped to various countries to increase its shelf life. It is believed that a pound of ginger, in those days, was equal to the price of a whole sheep! Undoubtedly, ginger is one of the most powerful spices in the world and has been highly prized for its medicinal and therapeutic qualities. Back in India, you will find ginger in every kitchen and as part of every regional cuisine. From being a pungent spice to an aromatic garnish and also integral to some cultural traditions, the ginger root boasts of a wide variety of uses. Besides its culinary use, every part of this versatile herb has potent powers. In fact, in Ayurveda, it has been regarded as the healing spice that can prevent motion or air sickness, improve digestion and reduce joint pain. The spicy ginger juice packs a great nutritional punch and can also serve as a valuable natural medicine.How to extract ginger juice
There are two easy ways to make ginger juice at home. In the first method, you can use a simple grater to grate fresh ginger using the smallest holes. Place a bowl below the grater to collect the grated ginger. Next, put all of the grated ginger in a cheesecloth, wrap it properly and now squeeze it over an empty glass or bowl to collect all the juice. You can use the dry grated ginger later for cooking purposes or brew some with your evening tea.
In the other method, you can use a juicer or a mixer to extract ginger juice. Add small ginger pieces along with some water and blend. Take out the ginger pieces and place them in a cheesecloth. Squeeze out the juice and its ready for use. Since the juice contains the entire essence of ginger, it can be a bit pungent or spicy. You can add it to your detox juices to give it an extra kick or even to your cup of tea along with honey which is great to balance the pungency.